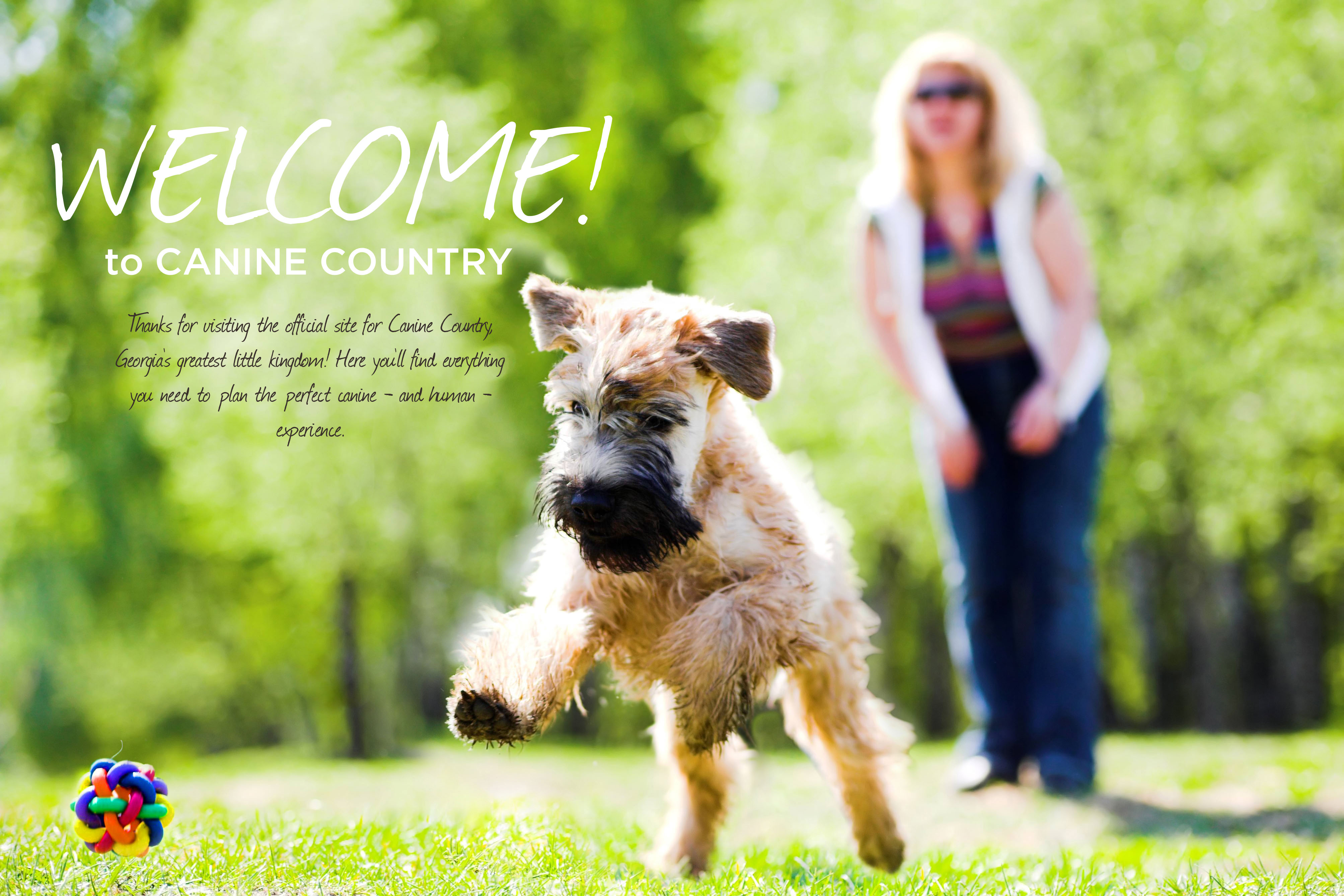 It's all about Communication
We founded Canine Country in order to improve relationships between dogs and owners. We strive to show you and your dog how to better relate to one another using respect, communication and cooperation. Utilizing only positive reinforcement training methods, you and your dog will be treated with kindness, compassion and understanding.
While Canine Country is the premier behavior-based academy for dogs, teaching owners how to communicate and understand your dog's language is the primary component to our methods.
Plain and simply…
Meet Your Local Officials (Our Trainers)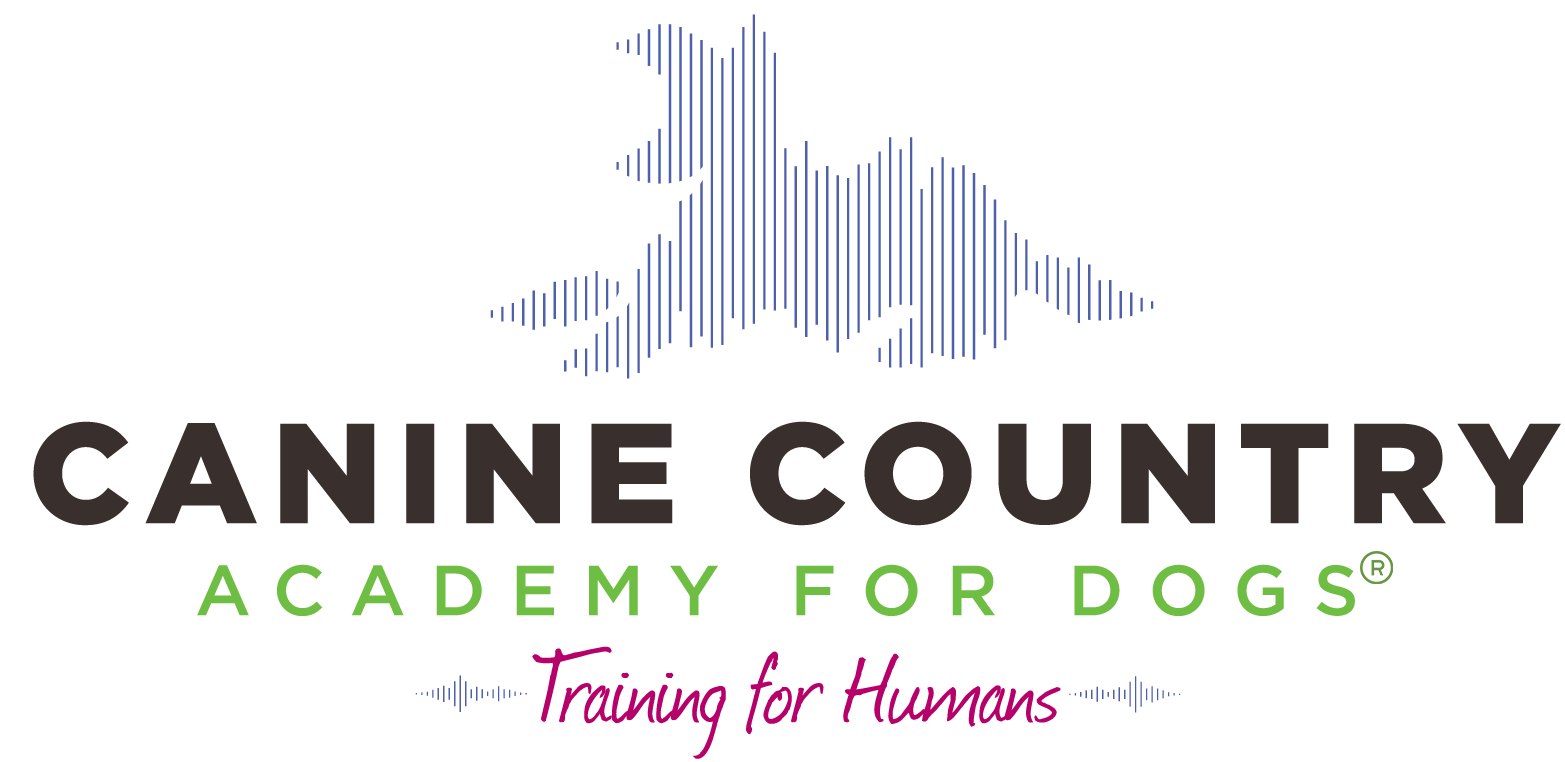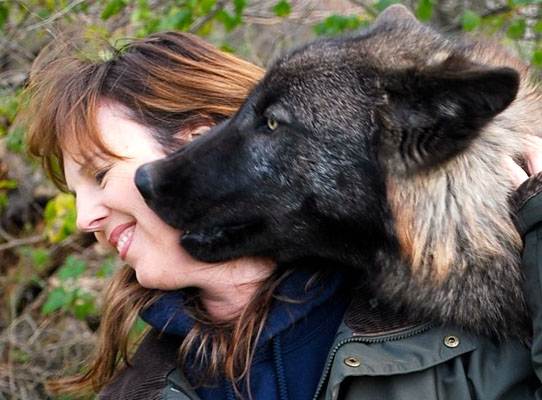 Cathy Bruce
Cathy Bruce, owner of Canine Country Academy, LLC with locations in Lawrenceville and West Athens, GA, has been training and helping dogs with behavior problems for the last 12 years. Her skills from her prior acting career on Broadway make her a dynamic speaker and educator. After completing a dog training apprenticeship, she became a Staff Instructor at People Training for Dogs in New York, where she also taught classes in Puppy Obedience, AKC Canine Good Citizen Prep, and Competitive Rally Obedience. She also taught in home private lessons for dogs and owners dealing with obedience and behavioral issues. Cathy continues to attend seminars and training workshops with trainers and behaviorists such as Suzanne Clothier, Ian Dunbar, Turid Rugaas, Nicole Wilde and ethnologist Ray Coppinger, to stay up to date on the most current positive based training methods.  She has attended a vet tech course at the well known Chi Institute in FL where she studied Tui Na massage techniques and Food Therapies which are one of the five branches of Traditional Chinese Medicine.  One of her favorite learning environments has been Wolf Park in Indiana where she studied wolf behavior and how it gives us a better understanding of the behavior of our domesticated dogs.  Cathy has also had extensive training in Tellington Touch techniques having studied with Kathy Cascade, an internationally known TTouch instructor who also specializes in work with fearful and reactive dogs.  She is certified through the Certification Council of Pet Dog Trainers and the International Association of Animal Behavior Consultants.  Cathy was also a former Certified Nose Work Instructor and has attended professional K9 detection seminars through the Gwinnett County Sheriff's Department.  She has trained some of the first titled Nose Work dogs in the state of Georgia and continues to teach ongoing scent work classes. Cathy is currently available for behavior consultations and continues to teach group classes for dog owners ranging the gamut from puppy training needs, such as housebreaking, socialization and dealing with destructive behaviors to more serious issues like dog to dog aggression, dog and children relationships and separation anxiety.  Her background and specialties include all levels of obedience including competitive Rally-O, behavioral modification for fearful and aggressive dogs and she is a scent work instructor. Cathy was featured on Animal Planet's "IT'S ME OR THE DOG" as a guest Rally Instructor, has been a guest panelist on dog behavior at the annual Cat Writer's Association and other seminars and is a regular featured guest on the radio show The Pet Connection as well as other national radio programs.  She regularly gives talks on body language and behavior around metro Atlanta, has been a pet columnist for Our Town Magazine Gwinnett and has written articles for the APDT Chronicle of the Dog publication. She has been featured on the Simon Paige Productions's documentary for TV called "JAIL DOGS" for the work she has done with the dogs and inmates of the Operation Second Chance Jail Dog program in Lawrenceville, GA, and recently made guest appearances as a canine behavior expert on CBS Atlanta and Fox 5 Atlanta. In 2008, Cathy founded the Georgia Dog Trainer Forum, an educational and networking organization that includes professional dog trainers and behaviorists from all over the Atlanta area.  She also spent 18 months chairing the APDT's C.L.A.S.S. task force which developed the nationally recognized Canine Life and Social Skills program being utilized by trainers throughout the country.  Cathy has served on the Board of Directors for the Association of Professional Dog Trainers (APDT) as well as chaired the Ethics Committee for the International Association of Animal Behavior Consultants (IAABC).  As a dog trainer, she strives to educate dog owners on how to better communicate with their dogs using only positive methods and employing a number of different techniques.  Every dog and owner has different needs and Cathy diligently works with her clients to discover those needs and meet them effectively.  Cathy shares her life on her farm in Athens, GA with her husband and son, three horses, four dogs, five cats, goats, and numerous chickens!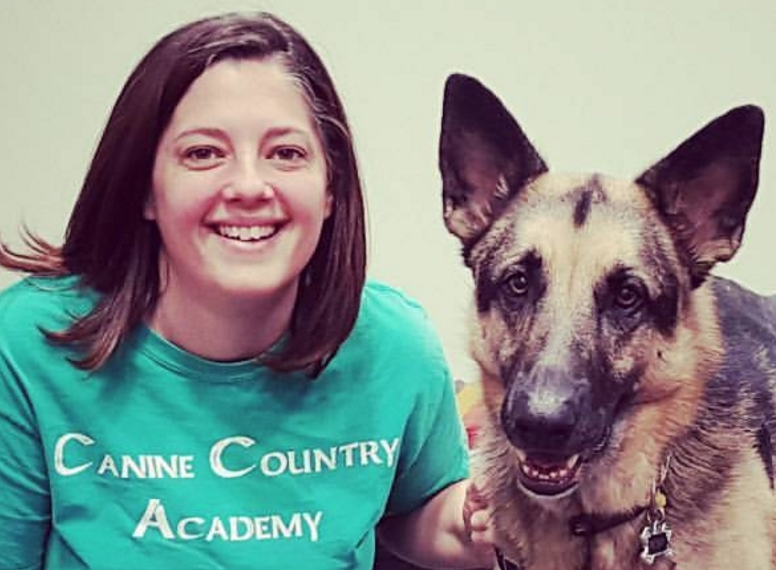 Paula Nowak
Paula Nowak began her dog training passion six years ago by taking her own dogs through various group classes at Canine Country Academy.  While she was enjoying teaching her own dogs she was also training sales professionals in the corporate world.  She soon realized that training people with dogs brought her much more joy!  She started learning all she could about dog behavior and training through books, seminars, conferences and apprenticing with Cathy Bruce.   Paula now works full-time on her goal of injecting fun into all aspects of dog training to help dogs and their owners live together happily. She has earned her AKC Novice Rally title with one of her dogs, Curly.  When her schedule allows she continues to compete with Curly in Rally trials to sharpen their skills in the ring.  She has also achieved a NW1 title with her dog Molly and looks forward to their second attempt at their NW2 title.  Two of her dogs have Trick Dog titles through Kyra Sundance's  Trick Dog program (www.DoMoreWithYourDog.com) – Curly, Advanced level and Franky, Novice level. During her training at Canine Country Academy she fell in love with teaching not only her own dogs, but the ability to help other dog/human relationships develop the close bond she experienced through training.  Her love of animals dates back to early childhood and continues to grow with each new experience.  Paula teaches Puppy 101, UKC Rally, Tricks, Scent Work (all levels), Reactive, Shy Dog, Foundation Agility (Level 1) and AKC Canine Good Citizen.  She is also available for in-home behavior and training consults as well as day training.  Over the last 9 years, she has also been involved in rehabilitating Rat Terriers through rescue organizations.  She currently volunteers with New Rattitude Rat Terrier Rescue & Adoptions (www.NewRattitude.org).  Paula is a Certified Professional Dog Trainer (CPDT-KA), a Canine Life and Social Skills Evaluator, AKC Star Puppy and Canine Good Citizen Evaluator and  Certified Trick Dog Instructor through Kyra Sundance's program.  She is also a member of the Association of Professional Dog Trainers.  While educating others is her passion she also takes every opportunity to learn from some of the best educators by attending seminars, conferences and reading their books.  In 2015, she has attended S.A.N.E. Solutions for Challenging Dog Behavior with Kathy Cascade, International TTouch Instructor.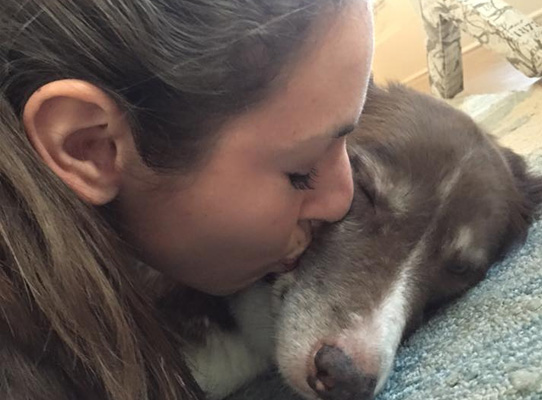 Ali Weihl
Ali Weihl has always had a passion for animals.  Starting in high school, she was intent on training marine mammals, so she spent one summer volunteering atthe Georgia Aquarium, got her scuba certification, and spent another summer as an intern at the Pittsburgh Aquarium.  While at the Pittsburgh Aquarium, she assisted the head penguin-keeper.  Then, two years ago, as she worked with a dog and horse trainer in Western Pennsylvania, her passion turned from marine mammals to dogs because of the ability to be more hands-on and utilize more positive reinforcement techniques.   After graduating from Saint Vincent College (Latrobe, PA) with a degree in Biology, she moved to Georgia in June of 2013.  She started out working in daycare at CCA as well as auditing classes such as Puppy, Scent Work, Reactive, and Rally.  Since then, she has advanced to teaching Puppy and Scent Work classes.  In order to gain more knowledge and a better understanding of clicker training, she completed a course through the Karen Pryor Academy.  She continues her ongoing education by attending seminars on dog behavior and scent work.  Ali spends her spare time reading books and articles on dog training as well as working with her rescue dog Bailey.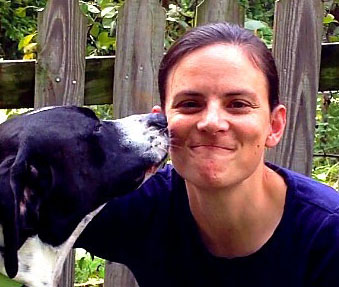 Rachel Emery
Rachel Emery has been passionate about dogs and dog behavior for many years and jumped at the opportunity to work full time with the dogs of Canine Country Academy as the daycare and boarding manager starting in the summer of 2012. After the closing of our daycare and boarding services she transitioned to auditing and assisting in a variety of classes at CCA. Currently, she primarily teaches Puppy 101 and Intro to Scent Work classes and assists with Reactive classes. Over the last several years she has attended seminars by Kathy Cascade and Nicole Wilde hosted at CCA and is constantly seeking out opportunities to learn more about behavior. She has 3 big dogs of her own, Sassy, Chance and Rocky and a one-eyed cat named KitKat (aka Trouble). She is also a volunteer in the rescue community with a soft spot for Pointer Rescue.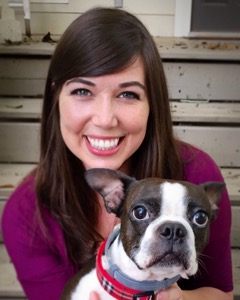 Morgan Moore
Morgan Moore began her career in animal training with marine mammals, when she was first introduced to the concepts of operant conditioning and positive reinforcement.  Morgan took those techniques and applied them as a volunteer dog trainer for Atlanta Pet Rescue, in order to increase the likelihood that the dogs would be adopted. She worked as an Animal Training Intern with bottlenose dolphins at Marineland Dolphin Adventure in St. Augustine, Florida. Upon completing the internship, Morgan worked as a Marine Mammal Aide at Gulfarium Marine Adventure Park in Fort Walton Beach, Florida, where she gained experience with bottlenose dolphins, California sea lions, Harbor seals, African penguins, and Asian small-clawed otters. Morgan saw the need for positive reinforcement training among her own family and friends with their household pets, so she decided to transition from training marine mammals to teaching people how to develop a relationship with their dogs based on mutual trust and respect. Morgan completed the apprenticeship program at Canine Country Academy and has since been teaching group classes for Puppy obedience and agility, AKC Canine Good Citizen, Canine Life and Social Skills, AKC Rally and Scent Work.  Her volunteer hours with the Northeast GA Canine Club garnered her invaluable experience with three of the very first UKC Nose Work trials in GA.  In addition to her work with CCA, she has also had experience assisting a holistic veterinarian and nutrition expert in Athens, GA.  Morgan is currently available for private in-home behavior consultations for obedience and behavioral issues in the Nashville area. She continues to attend seminars, conferences, and training workshops with trainers and behaviorists such as Suzanne Clothier and Kathy Cascade in order to stay up to date on the most current positive training methods. Morgan takes an ethical and holistic approach to dog training. Her priority is to help people better understand their dogs, so they can learn to relate to them as an individual and communicate with them effectively, using only positive and humane methods. Morgan and her husband, Nate, live in Nashville, TN.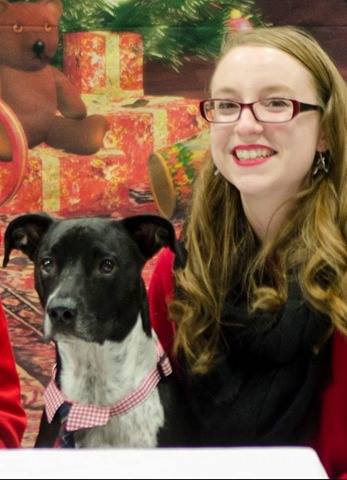 Hannah Pemberton
Hannah began her passion for dogs through teaching her childhood dogs basic obedience. Throughout high school she volunteered to socialize and exercise dogs in the county animal shelter, and enjoyed sharing their personalities with adopters. Hannah moved to the Atlanta area in 2016 and took the opportunity to explore dog sports and training. After enrolling her dog, Linus, in Scentwork and witnessing his confidence grow, Hannah knew she wanted to commit as much of her life as possible to helping other owners and dogs. In 2016 Hannah completed the CCA apprenticeship program under the direction of Cathy Bruce where she gained knowledge and practical experience in dog training and behavior. Hannah has a passion for fun competition and looks forward to learning more from every dog and owner and loves currently teaching Puppy and Scent Work classes at CCA! Hannah, her husband Jeff and Linus live under the care of two cats Bagel and Artemis.

Stress City
Reactive Dog
Shy Dog
Without Force or Fear Vet Care
Puppytown
Puppy 101
Puppy 201
Puppy Agility Fun
Puppy Explorers Program
Mannerton
Manners 101
Manners 201
Connection, Cooperation & Control™
Scenterville
Intro to Scent Work Level 1
Intro to Scent Work Level 2
Intro to Target Odor
Advanced Scent Work Competition Prep
Sportenburg
Agility Fun
Rally Obedience (Intro & Foundation)
Rally Obedience (Advanced Coursework)
K9 Playground
Clicks for Tricks
Behavior Consulting – The Canine Country Approach
At Canine Country, we approach behavior problems holistically: looking at the whole dog – mind, body and emotion – to ascertain the root cause of behavior issues. We work with the dog and owner, together, from the inside out. Because we do not apply typical dog-training "band aids" to treat symptoms, we help you achieve longer and more lasting behavior changes. 
When necessary, we also work closely with your veterinary team to ensure that any behavior issues potentially caused by physical problems are brought to light, and that any physical problems can be remedied by a veterinarian expert. If fact, we are proud to have many great cross consulting relationships with veterinary clinics in the area.
100% Positive Reinforcement
The use of punishment or aversive techniques can be a recipe for disaster for a dog suffering from reactivity, aggression or fear. Beware of "dog experts" who would try to convince you that your dog suffering from behavior problems is trying to dominate you. In many cases, dogs with these types of problems are dealing with fear issues that have been completely misunderstood or overlooked. 
Our role as your behavior consultant is to help you better understand what your dog is communicating, and to fix the root cause of that fear.
Does your dog suffer from any of the following?
Aggression
Reactivity
Fear
Separation anxiety
Housebreaking Issues
Destructive chewing
Other stress-related behavior problems
If so, please call us directly at (678) 979–2016 or email info@caninecountryacademy.com to discuss.
We are happy to customize and quote a tailored, consultative solution for your dog's particular behavior issues. Generally lasting about 90-minues, our in-home or on-site behavior consultations will HELP YOU get your beloved canine back on the right track to a happy and more balanced life!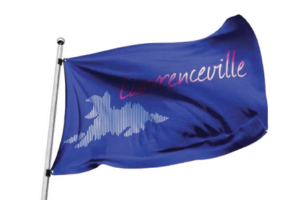 Lawrenceville / Gwinnett
975 Cripple Creek Drive
Lawrenceville GA 30043
(678) 979-2016
Georgia
      Lawrenceville/Gwinnett and surrounding area:    Group Classes, Private Lessons & Behavioral Consulting
Athens Area:  In-Home Private Training & Behavior Consults  (once a month)
——————————————-
Tennessee
Nashville and surrounding area:
Group Classes, Private Lessons & Behavior Consulting
Magna Wave Therapy at CCA Lawrenceville
Friday, September 8th, 3pm to 7:30pm. 975 Cripple Creek Drive, Lawrenceville GA 30043
We have 30 minute slots available with Vicky Toporek, Certified Magna Wave therapist!  Magna Wave therapy is great for reducing pain and inflammation in dogs of all ages.  Get signed up today!
Problem Solving & Mental Management Nose Work Workshop with Nancy Reyes
Saturday, November 11th and Sunday, November 12th from 9am to 5pm.                    975 Cripple Creek Drive, Lawrenceville GA 30043
For more information and to register click: Here
Get Better Dog Photos Workshop
In this exciting workshop we will help you and your dog get better professional and personal photos.  The Lawrenceville Canine Country Academy team along with Scott, from Pix2Go Studios, will teach you the skills to teach your dog to stay at a distance while being photographed solo as well as next to each other dogs, get used to the photography studio set-up (lights, camera, etc.) and have lots of fun while learning.
This is a 90-minute workshop with:
10 working spots (with dogs) $35 fee per dog
10 audit spots (no dog) $15 per person

*Dogs must be dog and people friendly.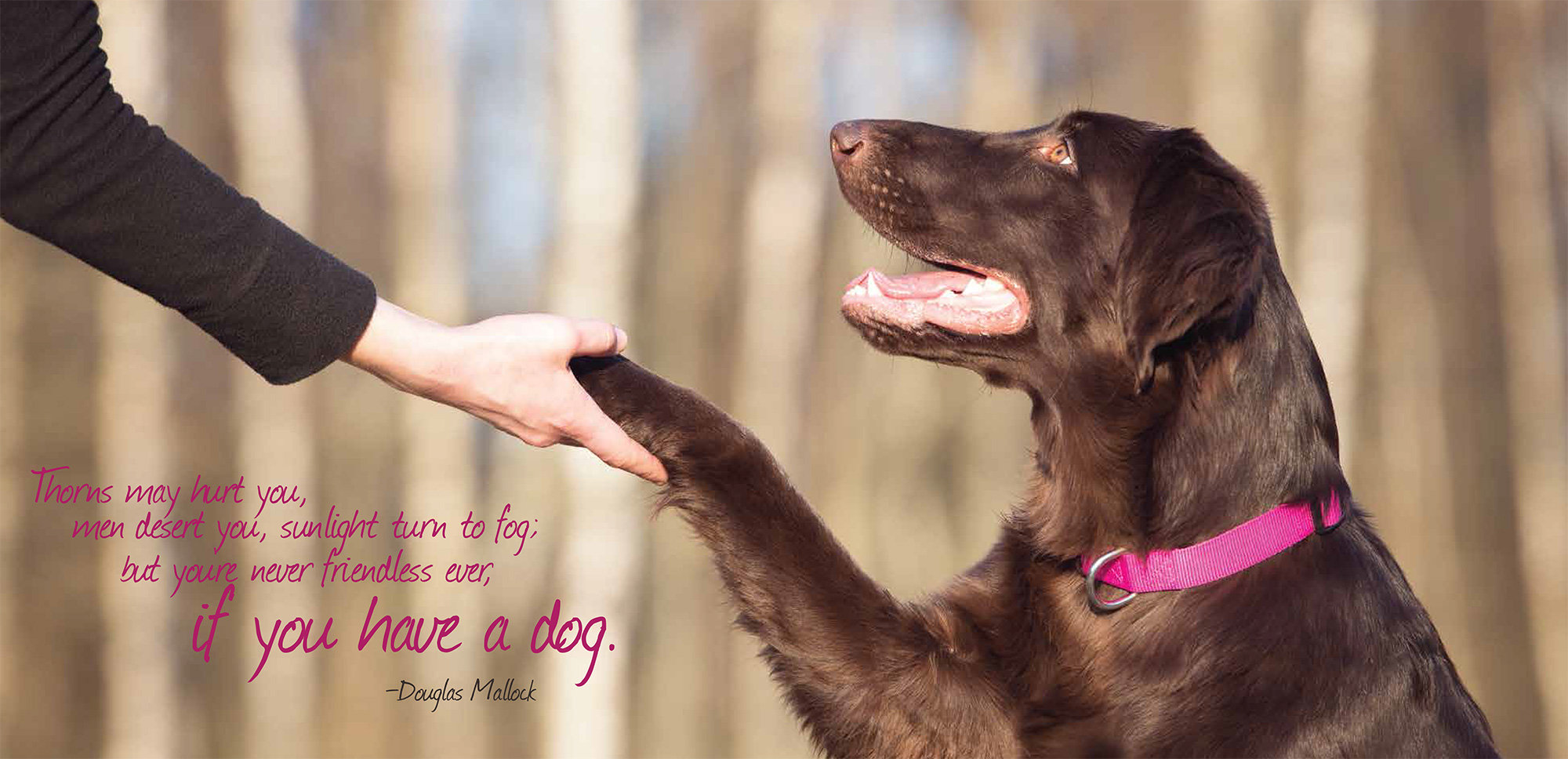 We love Canine Country Academy.  When Cait was only nine weeks old we started puppy classes just to learn basic manners and socialization skills.  She is now four years old with titles in Nosework and Rally Obedience, Advanced Trick Dog, and serves as a therapy dog (TDI) to schools, retirement centers, and hospitals.   The best part is that all her training has been positive and fun.  We have had a great time at CCA!!!
Salena Lynch and Cait
For almost two years I have had the privilege of training at CCA. My dog Harper is unique in many ways. From the age of 12 weeks she has worked her way through the requirements to become a trained service animal. Harper isn't your traditional service dog. She weighs in at 13 pounds, has never met a task she couldn't master and is full of attitude. CCA has guided us through many challenges that are specific to our daily work, as well as the many "normal" issues that coming with having a dog in your life. The trainers have managed to challenge us in creative ways through agility, rally, tricks classes and more. Their care and concern toward us is evident in the planning they put into every class. I am grateful to have found these wonderful trainers and I frequently recommend Canine Country Academy to everyone who compliments Harper.
Annie Fields and Harper
I can't say "Thank you" enough to CCA. From my very first interaction with them I could tell that they put the needs of the dogs, first. They were looking out for me and my dog instead of just trying to make money. I have a fearful, 2 year old Chihuahua named Aurora, and our trainer has helped us both tremendously. We have had private lessons and Shy Dog class. We have a long way to go, but we have come so far! Our trainer has given me an abundant amount of resources and techniques and tools so that I can continue our work at home between classes. Aurora and I have become closer throughout these classes because I've learned how to anticipate her needs and I've learned how to help her deal with her high anxiety triggers. I can't wait for the next class for Aurora and I can't wait to see what's in store for her and how far she will go!!!
Tamara Stephens and Aurora
We found Canine Country Academy we read every book and watched every video we could find about training. Overwhelmed and frustrated by so much conflicting information, we bought into training methods that only made things worse. We care about our dogs like family members and we were so lost. After a very bad experience with another trainer, a trusted friend referred us to Canine Country Academy. Our trainers have been absolutely amazing and incredibly caring. Their knowledge and experience has taught us so much and helped all of us and our dogs have better lives. We would have been lost without them. Thank you all!!!
Andy Runton and Gable & Gizmo
Site Design by Audible Thwap, All Rights Reserved 2016