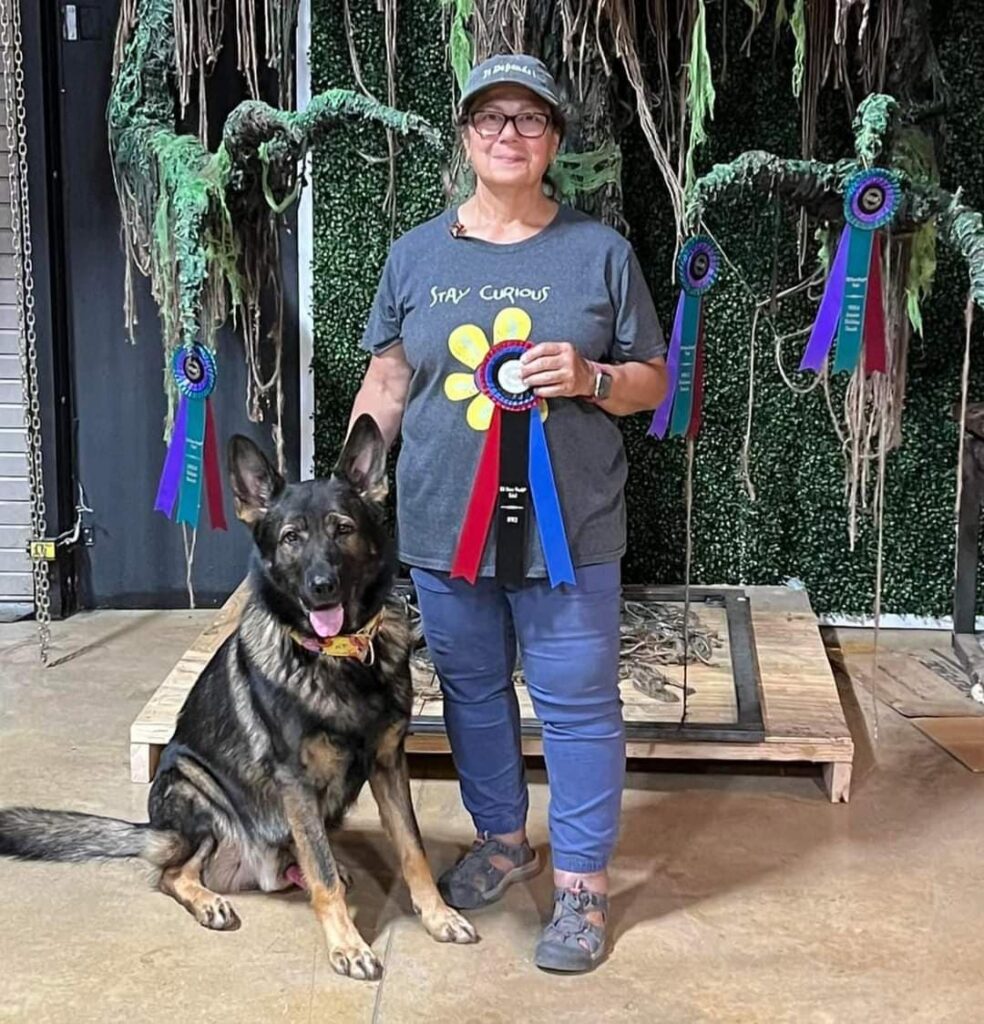 Private 1-hour Nose Work Coaching with Nancy Reyes
Friday, October 7th
This is a custom Nose Work coaching hour based on your training goals and challenges. You can bring up to 2 dogs to work during the session.
Fee: $175 per hour
Mental Management for Trial Prep (All Levels)
Saturday, October 8th from 10am to 5pm
The Mental Management® System is a recognized mental training program that is taught to and used by World and Olympic Champions throughout the world. Lanny Bassham is recognized as a teacher of the world's best in the area of mental preparation for sport and business. Learn the concepts and techniques to achieve consistent top performance.
Those who compete in nose work knowing the mental game is key to the success of any team. In this one-day workshop, you will learn the foundation of mental management and how to apply the mental management principles to nose work.
You will learn:
o How to prepare for a competition
o What to think about when competing
o What to think about after the competition
o How over trying can work against you.
o How to use pressure and excitement to your advantage
o How not to sabotage yourself and self-destruct
Fee: $225 Working Spot (limited to 10) $75 Audit Spot
Beyond NW1 & AKC Novice Workshop with Nancy Reyes
Sunday, October 9th from 10am to 5pm
This workshop will help you prepare for trials beyond the NW1 and AKC Novice levels. As you progress, the complexity of the searches increases. There are things you and your dog will need to find success. Nancy will cover things such as:
How to work multiple hides
How to work through pooling odor, converging odor, and inaccessible hides
How to work larger search areas
How to read your dog when a hide is elevated and they cannot access the source
How to read your dog when they are in a blank room
What types of searches and handling techniques you need to level up
The specific topics, skills, and searches in this workshop will be unique to those in attendance with working spots.
Fee: $225 Working Spot (limited to 10) $75 Audit Spot
If you have questions, please call us at 678-979-2016 or Contact Us.
CANCELLATION POLICY: Written notice 4 weeks prior to event minus processing fee will be refunded.