A show dog can greatly benefit from specific training for the show ring. We use positive reinforcement relationship-based methods to work on hand-stacking, free stacking, gaiting, exam, and more! You and your dog will enjoy working together to fine-tune skills for your next show with our classes, private lessons, and workshops focused on this sport.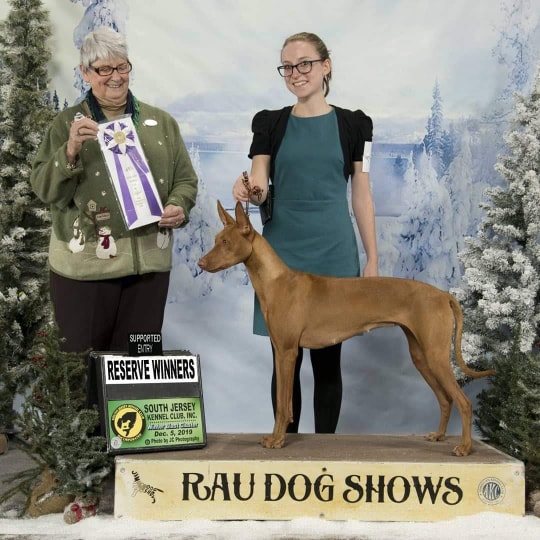 Conformation Class (1-hour)
Do you and your show dog(s) want some time to get coached in a group setting before your next time in the ring? Would you like to practice skills in a new environment? Our one-hour conformation class is a great resource to fine-tune your skills and get loads of practice with a trainer to coach you. In our climate-controlled indoor facility we can set-up rings, exam tables, and pretend judges for you to work with one or two of your dogs in the hour time slot.
Fee: $30 per session or buy 6 for $150
Puppy Conformation/Handling Class
Do you have a puppy who you want to show in conformation? Do you want to get started using positive reinforcement methods to make showing fun for you and your puppy? Our 4-week puppy conformation class is for you! Teach the basics to your puppy along with socialization with people and a ring-like environment. We will work on the exam, gaiting, and stacking without force, pain, or fear. Our puppy conformation class is for puppies 9 months and under.
Four week/Fee: $100
Private Conformation Coaching
Would you like one-on-one coaching time at our facility or in-home? We offer one hour sessions to focus on your individual needs and to fit your schedule.
Fee: $100/hour at facility or $130/hour in-home for Gwinnett County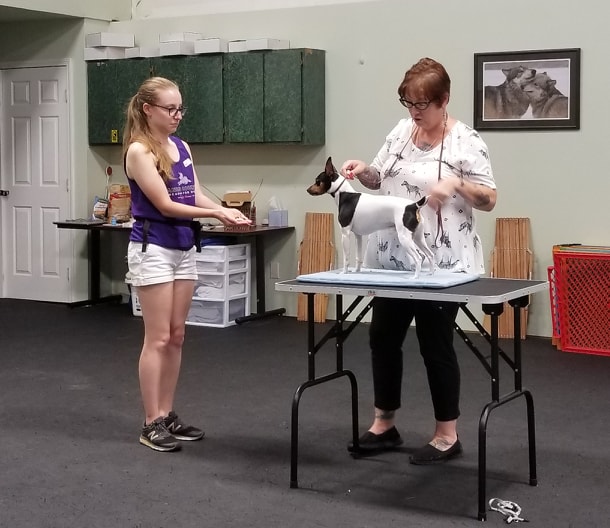 If you have questions, please call us at 678-979-2016 or Contact Us.
REFUND POLICY: There is NO refunds once a class or service has been started. If you request a refund 48-hours prior to the start of a group class or private lesson or other service we will refund you minus the PayPal or processing fee of 3.5%.
If Canine Country Academy cancels the class or service you can choose a credit or full refund.
*This policy is effective as of 8/19/20.