Bringing puppies together for education and recreation!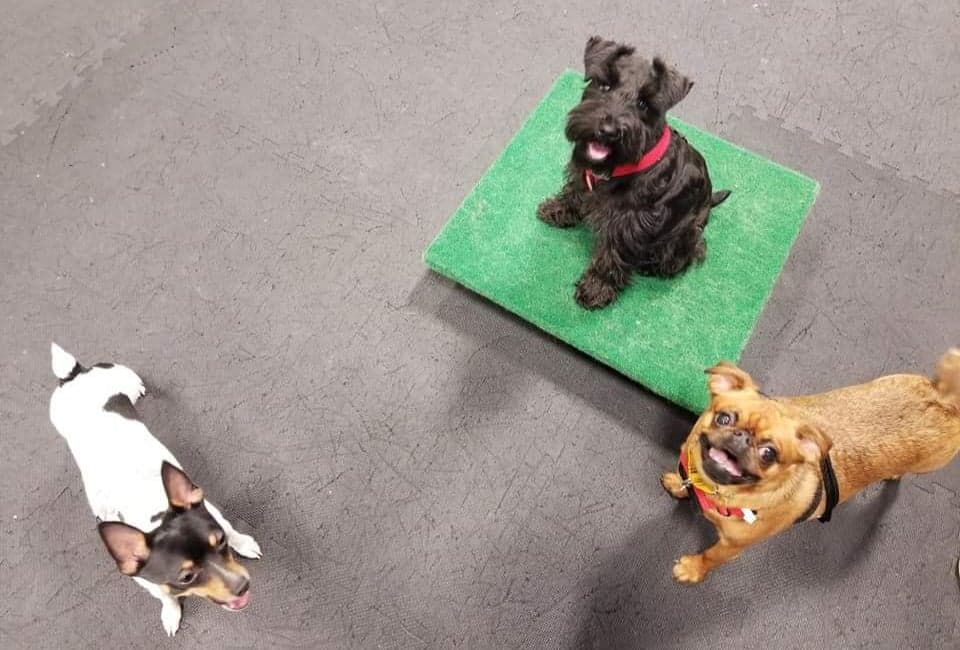 Our Puppy Camp brings puppies together for lots of fun! The puppies will work on potty training, socializing and learning new skills. We created camp to help puppies get a more well rounded developmental experience being away from home, around new friendly dogs and people.
We are currently limiting camp to half days on Monday's to a maximum of 8 puppies (16-weeks and younger for new campers). This way they can get individual attention while they are in our care.
Camp counselors will take lots of photos and videos so you can see what they did while in our care.
Monday's Schedule
Drop Off between 7:30am – 8:30am
Pick-up between 12:30pm – 1:30pm
Fees:
1 half day of camp $30
6 half days of camp $150
12 half days of camp $250
*Note: Any puppies older than 16-weeks but less than 6 months can be assessed to see if they are a good fit for the program.
Ideally packages will be used within 4-months to get the maximum benefit for your puppy.
If you have questions, please call us at 678-979-2016 or Contact Us.