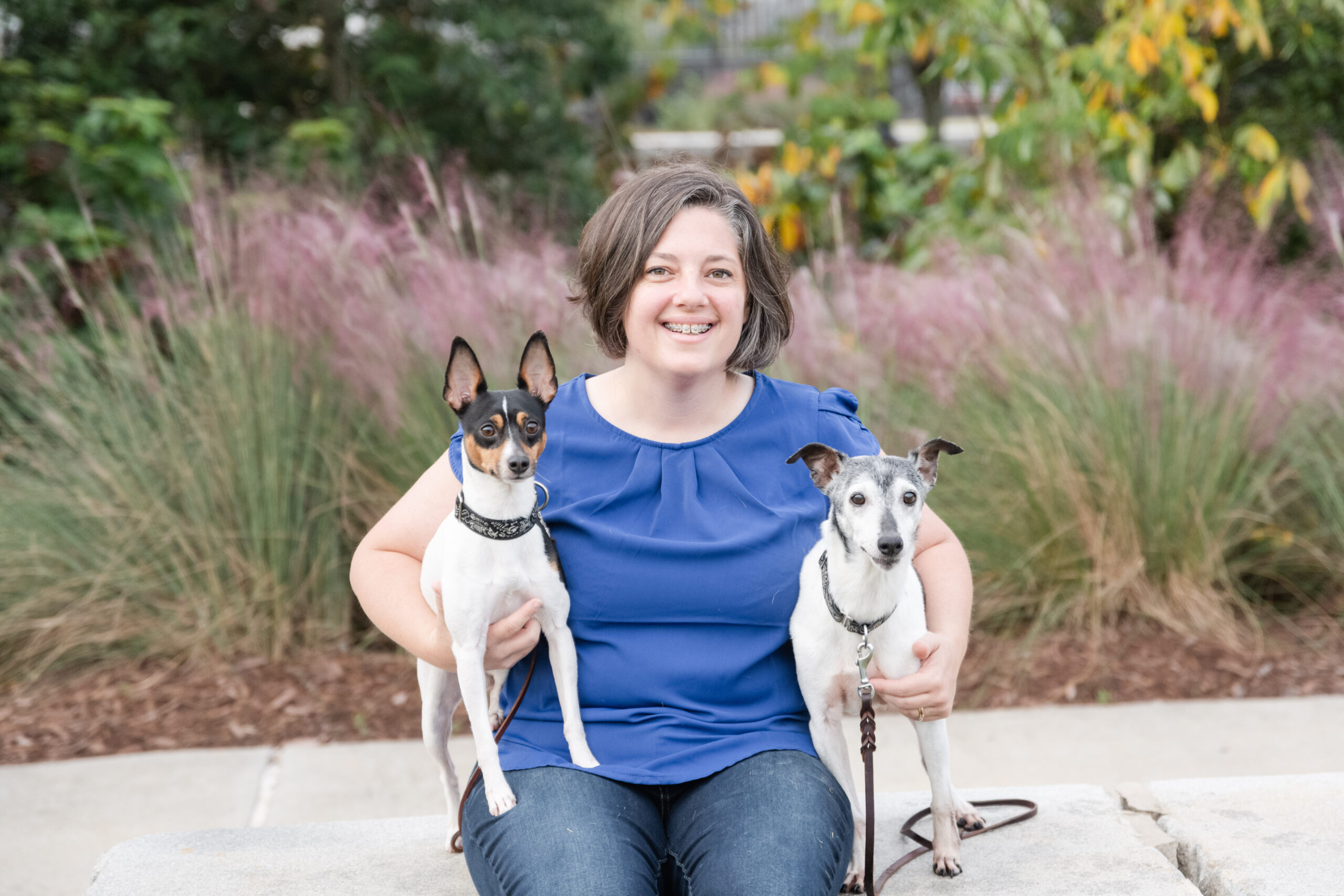 Paula Nowak, CPDT-KA, CNWI, CTDI
Owner, Head Trainer & Behavior Consultant
Paula Nowak, owner of Canine Country Academy, LLC, began her dog training passion seven years ago by taking her own dogs through various group classes at Canine Country Academy. While she was enjoying teaching her own dogs she was also training sales professionals in the corporate world. She soon realized that training people with dogs brought her much more joy! She started learning all she could about dog behavior and training through books, seminars, conferences and apprenticing with CCA's founder Cathy Bruce. Paula now runs the business side as well as teaching group classes, private lessons and presenting educational talks with the goal of injecting fun into all aspects of dog training to help dogs and their owners live together happily.
Paula has been featured on Atlanta Plugged In helping even more people learn about various dog training and behavior topics. She also contributes to blog posts including: Brit & Co, Chewy.com and CEO Blog Nation.
She shares her life with her husband Buddy, who has been a huge support in her following her passion of dog training and their four amazing Terriers. Paula has earned her AKC Novice Rally title with one of her dogs, Curly. She has also achieved a NW1 and NW2 title with her dog Molly and looks forward to their first attempt at NW3. Curly also has an Advanced trick dog title through Kyra Sundance's Trick Dog program. Norby, their 2 year old Toy Fox Terrier, is working on Nose Work Competition and his first Trick Dog Title.
During her training at Canine Country Academy she fell in love with teaching not only her own dogs, but the ability to help other dog/human relationships develop the close bond she experienced through training. Her love of animals dates back to early childhood and continues to grow with each new experience. Over the last 9 years, she has also been involved in rehabilitating Rat Terriers through rescue organizations. She has worked with New Rattitude Rat Terrier Rescue & Adoptions. She also works with Rescue Ranch a local dog rescue organization. Teaching people and dogs has connected her with an amazing organization, Mister Migs, where she is currently partnering as a mentor. Mister Migs makes Dog Gear for Good providing real-life work and community experience to marginalized youth.
Paula is a Certified Professional Dog Trainer (CPDT-KA), AKC Star Puppy and Canine Good Citizen Evaluator, Connection, Cooperation & Control – Level 1 Instructor and Certified Trick Dog Instructor through Kyra Sundance's program. She is also a member of the Association of Professional Dog Trainers. While educating others is her passion she also takes every opportunity to learn from some of the best educators by attending seminars, conferences and reading their books. These include: Suzanne Clothier (currently working on C.A.R.A.T. 1.2), Clicker Expo speakers, S.A.N.E. Solutions for Challenging Dog Behavior with Kathy Cascade, International TTouch Instructor and more. In 2017, sheattended the Association of Professional Dog Trainers conference in Richmond, VA.
Paula is excited to be a part of Suzanne Clothier and Cindy Knowlton's newest relationship centered program Connection, Cooperation & Control. She is one of the inaugural pioneer trainers bringing this program to the Southeast. It is absolutely amazing!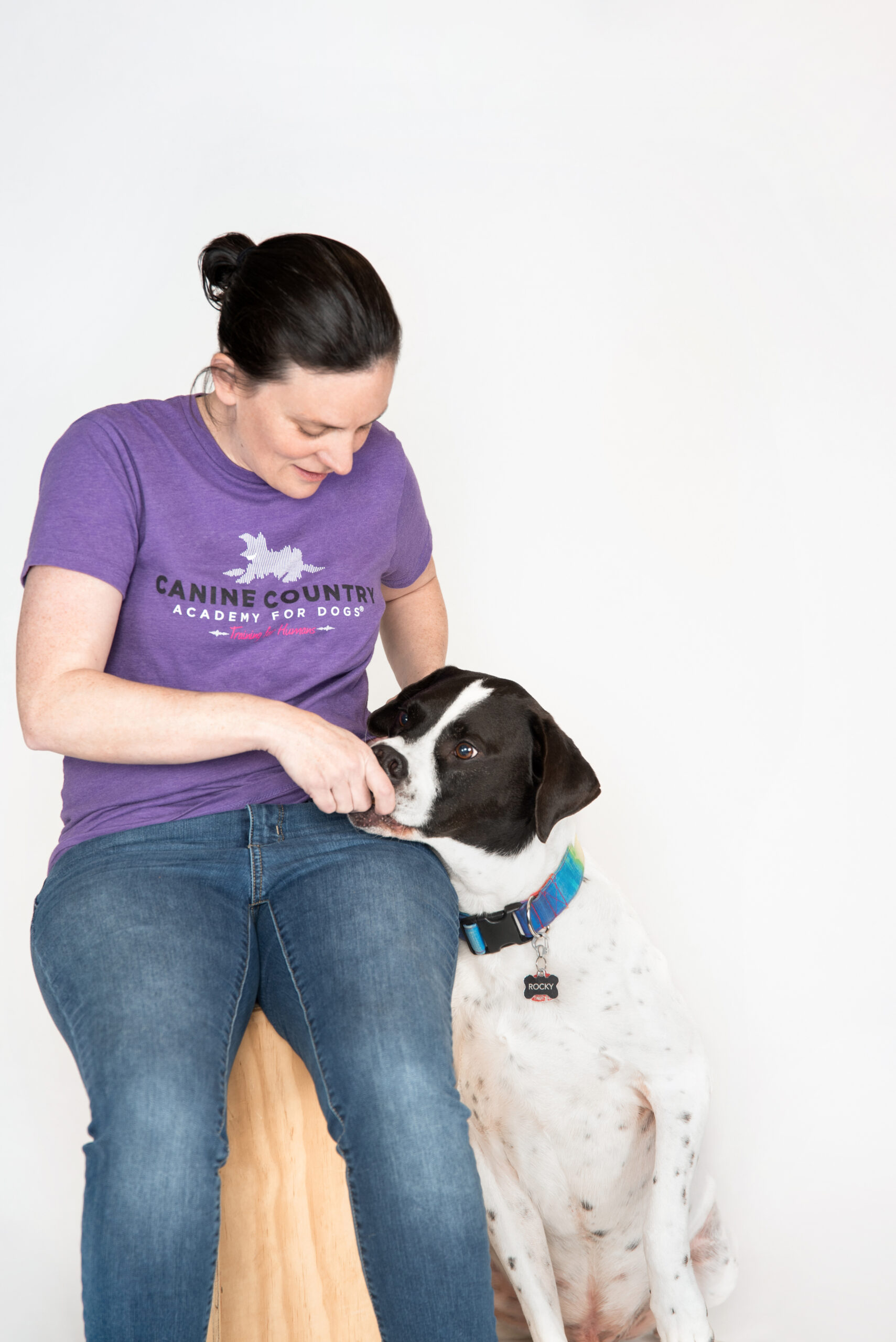 Rachel Emery
Dog Trainer
Rachel Emery has been passionate about dogs and dog behavior for many years and jumped at the opportunity to work full time with the dogs of Canine Country Academy as the daycare and boarding manager starting in the summer of 2012. After the closing of our daycare and boarding services she transitioned to auditing and assisting in a variety of classes at CCA. Currently, she primarily teaches Puppy, Adolescent Pup, Impulse Control, Scent Work Foundation and Advanced Scent Work. Over the last several years she has attended seminars by Suzanne Clothier, Nancy Reyes, Kathy Cascade, and Nicole Wilde and is constantly seeking out opportunities to learn more about behavior. She has one big dog, Rocky, and a one-eyed cat named KitKat (aka Trouble). She is also a volunteer in the rescue community with a soft spot for Pointer Rescue.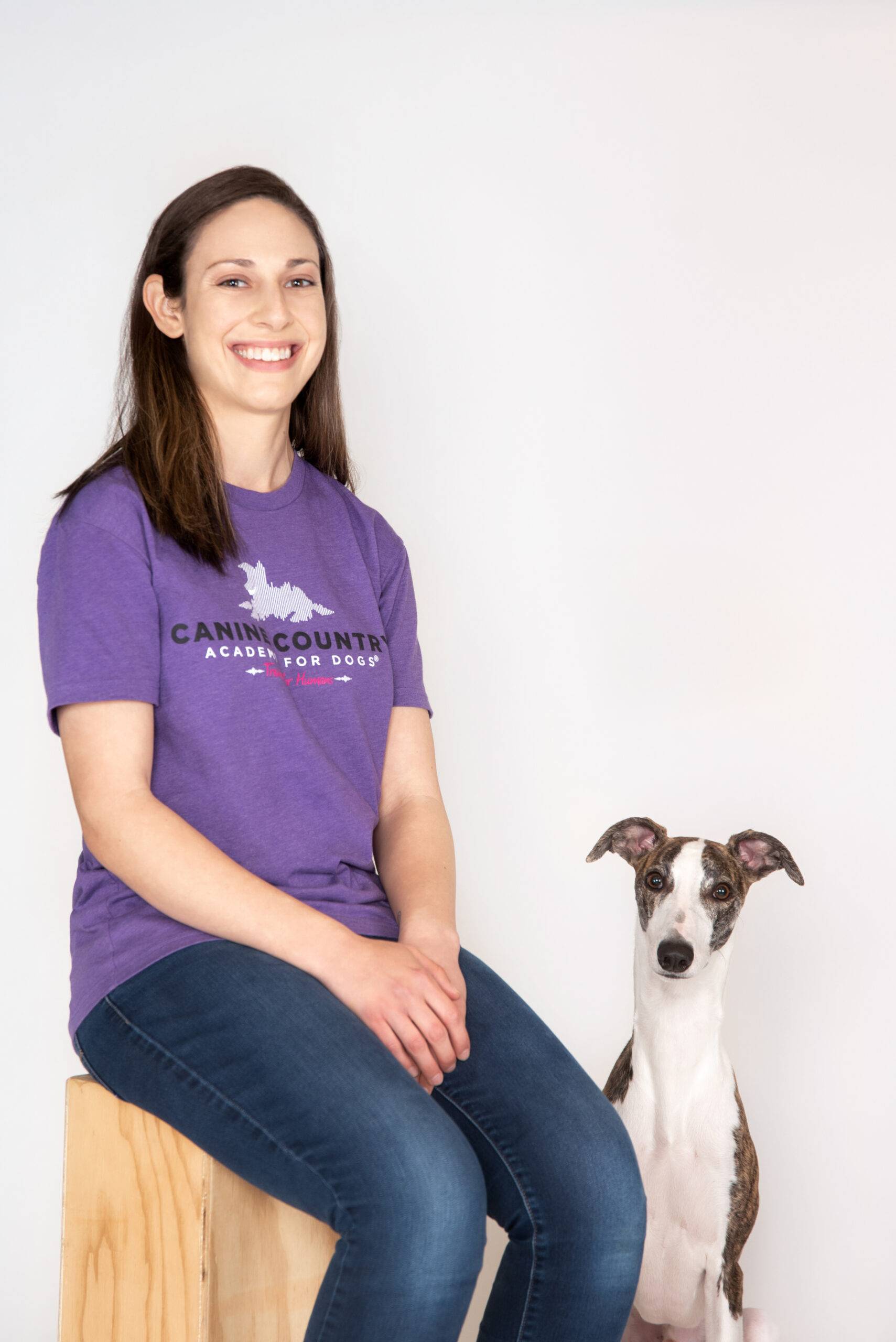 Ali Weihl
Dog Trainer & Behavior Consultant
Ali Weihl has always had a passion for animals. Starting in high school, she was intent on training marine mammals, so she spent one summer volunteering at the Georgia Aquarium, got her scuba certification, and spent another summer as an intern at the Pittsburgh Aquarium. While at the Pittsburgh Aquarium, she assisted the head penguin-keeper. Then, two years ago, as she worked with a dog and horse trainer in Western Pennsylvania, her passion turned from marine mammals to dogs because of the ability to be more hands-on and utilize more positive reinforcement techniques. After graduating from Saint Vincent College (Latrobe, PA) with a degree in Biology, she moved to Georgia in June of 2013. She started out working in daycare at CCA as well as auditing classes such as Puppy, Scent Work, Reactive, and Rally. Since then, she has advanced to teaching Puppy, Adolescent Pup, Scent Work, Reactive Modules, and many other classes. Ali also offers private consults to work in-home or at our facility one-on-one.  In order to gain more knowledge and a better understanding of clicker training, she completed a course through the Karen Pryor Academy. She continues her ongoing education by attending seminars on dog behavior and scent work. Ali also works part-time with our friends at North Georgia Veterinary Specialists – Rehab Department.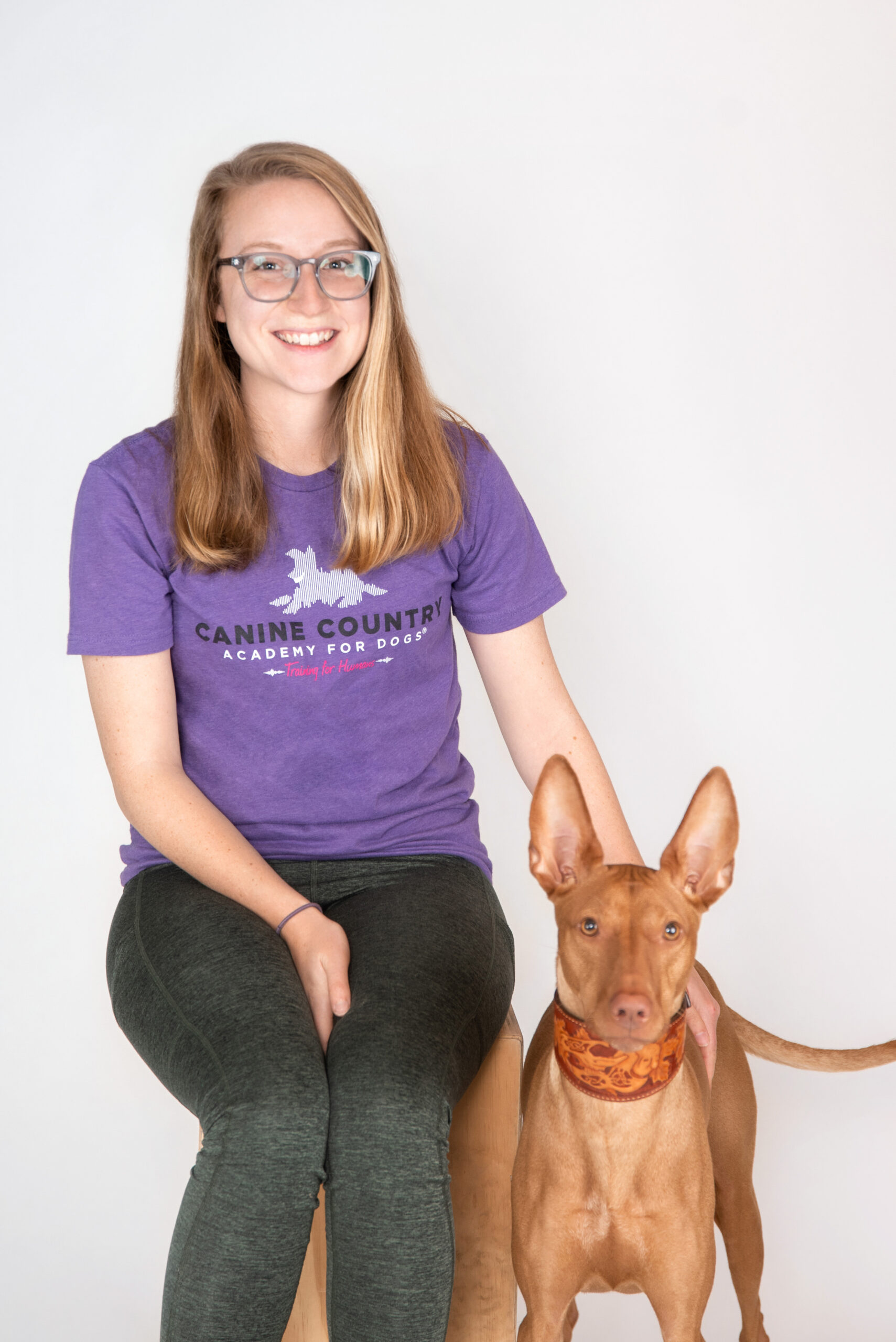 Hannah Pemberton
Dog Trainer & Behavior Consultant
Hannah began her passion for dogs through teaching her childhood dogs basic obedience. Throughout high school, she volunteered to socialize and exercise dogs in the county animal shelter and enjoyed sharing their personalities with adopters. Hannah moved to the Atlanta area in 2016 and took the opportunity to explore dog sports and training. After enrolling her dog, Linus, in Scentwork and witnessing his confidence grow, Hannah knew she wanted to commit as much of her life as possible to helping other owners and dogs. In 2016 Hannah completed the CCA apprenticeship program under the direction of Cathy Bruce where she gained knowledge and practical experience in dog training and behavior.   Hannah has a passion for fun competition, and is actively competing in various sports with Maple, her Pharaoh Hound.  Hannah is one of the trainers that offer board and train in her home and loves teaching owners and dogs how to have a better relationship.  Her home is shared by her husband Jeff, Linus, Maple, and Artemis the cat.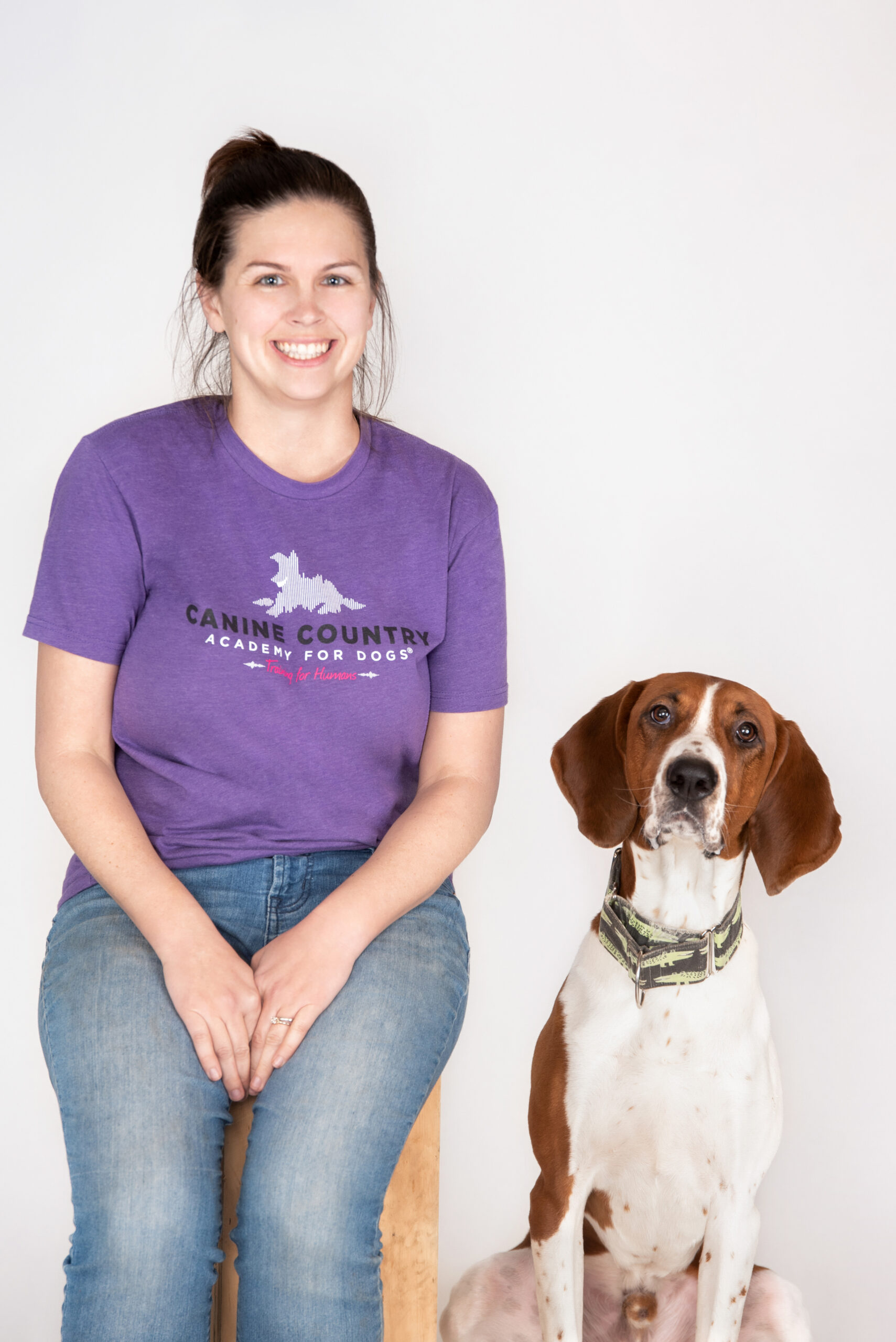 Rachel Anderson
Dog Trainer
Rachel Anderson has grown to love dogs over the past 5 years. She adopted her oldest dog, Sasha, from the shelter and immediately began learning about dog training and dog behavior. During this time, Rachel was also pursuing her Bachelor's in Music Education and learning all about teaching and psychology. The principles of learning between children and dogs were very similar, and once Rachel took her first Clicks for Tricks class, the lightbulb went off! Teaching and training are similar and Rachel knew she wanted to help others gain this insight. Sasha went on to be awarded her Intermediate Trick Dog Title through Do More With Your Dog. Rachel and her husband, Keith, then added a puppy to their family – Kirby! Kirby participates in Dock Diving and Scentwork. Rachel has been taking her dogs to CCA for years and was so excited to read about the Apprentice Program. She has been working diligently to learn as much as she can to be able to help families understand their dogs better and have fun doing it.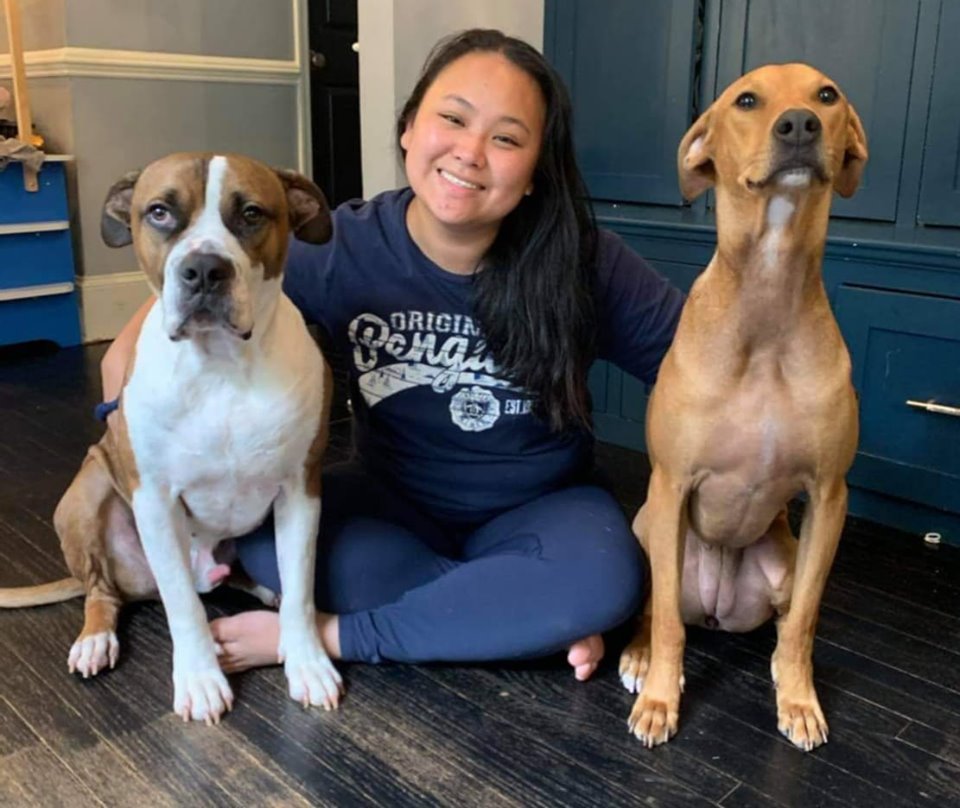 Kathy Lalani
Dog Trainer
Kathy Lalani has always had a love for animals. Dogs in particular hold a special place in her heart. Before Kathy started her journey as a dog trainer, she was a school psychologist and then a stay-at-home mom to two children, aged 6 and 2. When she saw the apprenticeship program offered by Canine Country Academy, she jumped at the chance to attend their weekend seminar. At the end of the weekend, she knew that she wanted to learn CCA's training philosophy. Part of what drew her to sign up for the apprenticeship was because so much of the philosophy ran parallel with the encouraging, positive mind-frame of school psychology.
Kathy has two rescue dogs and has been extremely excited to apply all that she has learned. Her dog, Ducky, is a laid-back character who would rather get some days off from his younger, much more energetic sister, Bunny. Bunny recently received her Novice Trick Dog Title through Do More with Your Dog. They have also dabbled in scent work, rally, barn hunt, and cani-crossing. Kathy continues to be excited to learn about all the different things she could do with Bunny. Meanwhile, Ducky continues to enjoy his peaceful moments.
Kathy's passion for learning all about dog training and behavior stems from her desire to help people form happy, positive relationships with their dogs. She firmly believes that the more educated people are about dog behavior, the less dogs there will be in shelters. She continues to study and learn as much as she can about dog behavior in order to pass on the knowledge to anyone who may need it.