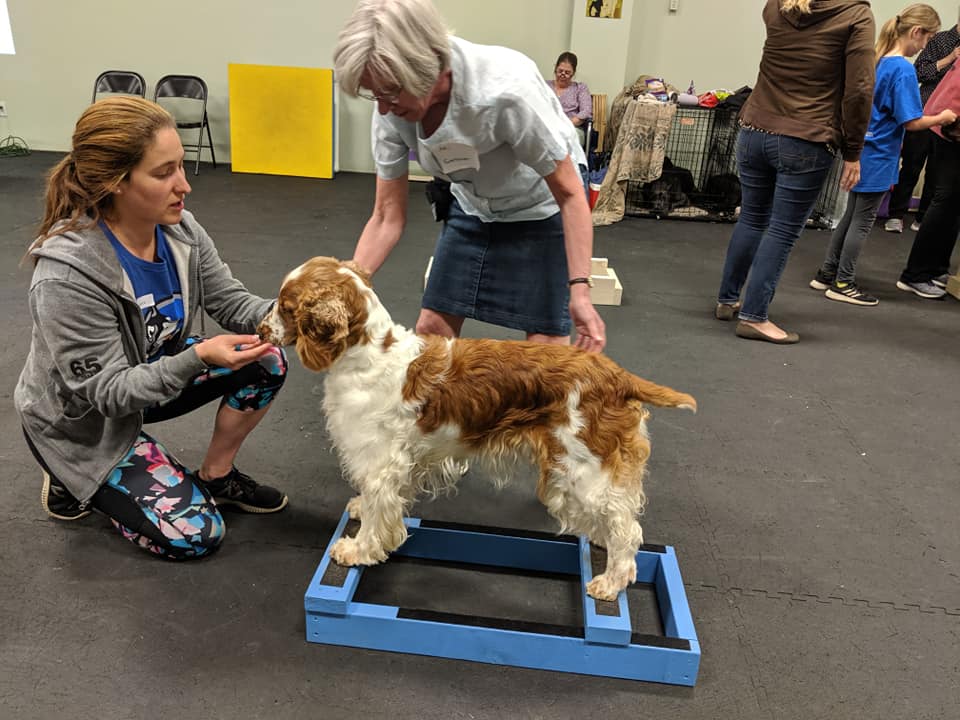 Tired of handling classes consisting of repetitive ring run-throughs without solutions to your problems? Would you like to learn how to use positive reinforcement training techniques to improve you and your dog's show ring performance? Join Hannah from Canine Country Academy and Chelsea from Pawsitive Futures for a mini-workshop to improve your conformation performance with your dog. In this seminar, we will cover the three main elements of your conformation routine: stacking, gaiting, and the exam. Chelsea and Hannah will help you break down each component and teach behaviors on cue to maximize team confidence and performance. We will help you troubleshoot and find solutions to those pesky problems like moving after stacking, forging ahead on lead, pacing, looking at you while gaiting, and more!
The mini-seminar will be held at Canine Country Academy (975 Cripple Creek Drive Lawrenceville, GA 30043) on Saturday, October 12, 2019 from 5 PM – 8 PM .
Please join us for a fun-filled evening! Dogs should be comfortable around other dogs and people.
8 working spots $75/each
10 audit spots $20/each
*Please note this is not a suitable workshop for dogs who are fearful or stressed in the show environment. If you are interested in a show workshop for shy dogs, let us know!